---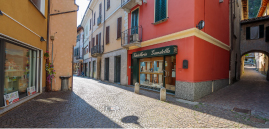 Historic Center
For an ambient walk to remember, the Medieval Old Town of Porlezza is only 5 minutes' stroll away from Porto Letizia, via the scenic lakeside boulevard. Brimming with locals and visitors, the main lakeside centre and principal street'Via Garibaldi' is home to authentic cafes, delicatessens, gelaterias and shops, whilst the timeless scenery of the Piazza and San Rocco Church provide a wonderful step back in time; where nothing changes, and everything remains.
---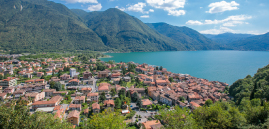 San Rocco Church
Dating back to the 19th century and built to venerate Porlezza's Patron Saint, San Rocco, this delightful church forms the main focal point for the town's celebrations each Saint's day, on the 16th August. Fireworks traditionally follow in the evening, after the day's jovialities.
---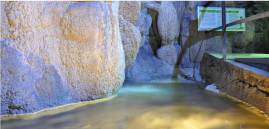 Grotte di Rescia
Situated deep under Claino, these atmospheric caves have been beguiling visitors in the area for centuries. Formed of 7 caves, with a large central gorge and a dramatic 70m waterfall, the natural rock formations provide a natural hidden wonder below the surface of the equally timeless and alluring Lake Lugano.